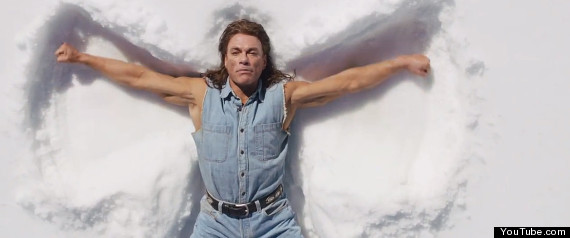 Happy New Year. No matter how well you celebrated and then detoxed yesterday, you probably didn't celebrate quite as awesomely as this fellow.
Hey, it's one thing to want to run down the street to ring in the new year, naked if you have to, but it's another to run across 22. 
Well, to be fair, since traffic rarely ever moves faster than 15 miles per hour on that road, it wasn't like he was putting himself in danger.
A drunk Bethlehem man ran across Route 22 this morning and was found lying in a snow bank, state police said.

Joseph Abraham Poyales, 19, was seen running across Route 22 near the Pennsylvania Turnpike interchange in South Whitehall Township at 6:49 a.m., state police said. Police found him lying in a snow bank near the interchange.

Poyales was sent to Lehigh Valley Hospital in Salisbury Township to be examined, police said. He was charged with public drunkenness.SOURCE: The Express-Times
At almost 7 a.m. this guy was presumably partying for quiiiite some time.
Welp, I'm assuming none of his resolutions were broken.