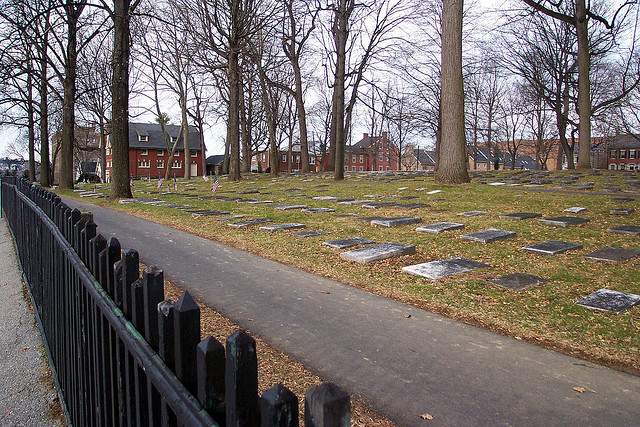 Lehigh Valley Missed Connections of the Week brought to you by Blue Monkey Sports Restaurant, Townsend Insurance, iMobileRescue, Joe's Tavern and Molly's Irish Grille & Sports Pub!
This weekend we'll be volunteering at Oktoberfest. By "volunteering" I mean we'll be dressing up like German people and pretending to be German while drinking yummy beers and trying out ghost chili salsa.
Oh, and you need to come on a Ghost Tour! We are once again part of the Moravian Book Shop's Historic Haunts guided tours in downtown Bethlehem.
We, personally have tours at 7:30 p.m. and 7:45 p.m. tonight. OooOooo don't be scared! But, seriously, they are fun and educational so do it to it. Tours are $13 and you can purchase tickets inside the shop or call them to reserve tickets. 
Now, onto some local weirdos you're you're not!
---

Date: 2012-10-10, 3:02PM EDT
Reply to this post zjmjm-3329673474@pers.craigslist.org

---

Not sure if this is more creepy to write or more of a long shot…. but…..

You were driving in a Adams Plumbing Van.. I was in a small SUV crossover type thing…… we were slowly moving through traffic on 22 this morning…. probably a little after 8am we made eye contact a few times.. you were chatting to someone on the phone but kept looking at me… I would love to chat if your single… 

I guess send me a photo so i know it is you…. :) or maybe color of my shirt or car. 
Whenever you preface something with "no offense" or "not sure if this is creepy" you already know that it's exactly what you're saying it's not. So, just go with it. If you want to write something on Craigslist, then go for it. The fact that you've already decided to do it means that any sort of preface doesn't save you any face.
---

Date: 2012-10-02, 3:50PM EDT

Reply to this post rfzcd-3311761266@pers.craigslist.org

---

I was working because I was on light duty. You are a college intern. We were working in the same lab and started talking about why I was there. I think you are very cute. I got the feeling that you were looking at me and I sure was looking at you. If you wanna get together and talk or whatever let me know. You looked very nice in your jeans. If you see this please answer me back and put "LAB" in the subject so I know its not spam. Tell me what your firrst name is, where you live or what we were talking about. Looking foward to hearing from you", 
So, you're 39 and you want to have sex with the, presumably, young 20 something intern? You know how they tell people "Just wait until you get into the real world"?, well, not sure if this is what they were talking about, but, enjoy your new "lab partner." Groossssss.
---

Date: 2012-10-06, 4:39PM EDT

Reply to this post sf99v-3321121980@pers.craigslist.org

---

To the beautiful woman from Pburg in grey pants. We chatted for a while after seeing each other. You said you like seeing the sunset in Pburg by the free bridge. tell me what I was wearing so I know it's not spam. I'd love to hook up again Jim 
Oktoberfest is a total hook up spot! I mean, cmon, beers, brats, that game where you win a goldfish by throwing ping pong balls. If you didn't meet your love at any of the other 27 festivals that went on this summer, come to Oktoberfest and wear some lederhosen.
---

Date: 2012-10-07, 10:44PM EDT

Reply to this post d3znt-3323690561@pers.craigslist.org

---

You gave me the best dance I could have ever had, although I know u were into me more than normal, as u moved on me and I started to touch u I felt u go harder and harder on me and heard ur moans get louder and felt u get wet all over me which I did not mind at all. 

Wish we could have gone for a bit longer and further, let me know where and an idea of what I was wearing. 
Ah, keepin' it classy, Lehigh Valley! I really hope you two love birds hook up. I think that you'd be great potential parents!
Read previous Lehigh Valley Missed Connections.