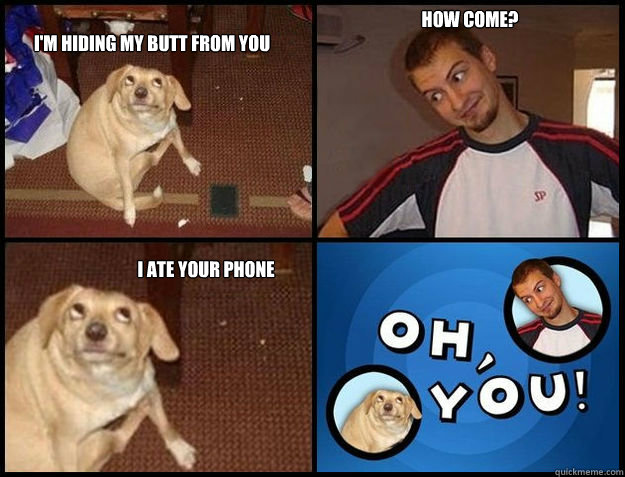 If you're storing things in your butt so other people can't find them, it's time to reevaluate where your life is headed.
I mean, I guess I can understand if you're hiding something in your butt because you're a magician… but, when it's stuff that you just don't want the cops to find, then you try and EAT it. Well. C'mon. We need to have a sit down talk.
Easton police said a man tried to eat marijuana and flush heroin down the toilet during a raid at his home Thursday morning.

Anthony Leopold Rowe, 26, was treated and released from Easton Hospital after trying to ingest the drugs, police officials said. Rowe will be arraigned Thursday for charges including possession with intent to deliver heroin, possession of marijuana and tampering with evidence, police said.

During the raid, officers seized about $1,000 worth of heroin and $100 in marijuana.

According to a news release:

Shortly after 6 a.m., Easton police undercover and special response units executed a drug search warrant at 804 Walnut St.

Police said the target of the raid is Rowe, who had a felony arrest warrant for delivery of heroin on Sept. 11.

As officers entered the property, they said Rowe tried to flee from officers. Police said Rowe was trying to swallow marijuana that he had hidden in his anal cavity.SOURCE: The Morning Call
Haha, "anal cavity." That's your butt!
But, for reals, how does that pot have to taste after he's had it stored up there for awhile?
I bet it tastes like ass.
I'll be here all week, folks!