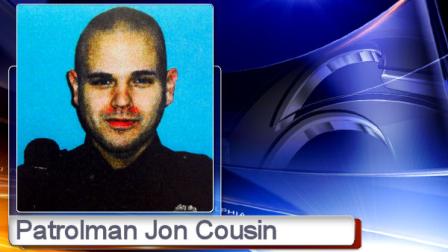 I was going to post about this story yesterday, before it was determined that this officer totally lied about getting shot and having his bullet proof vest save him.
The story was pretty interesting in that an officer was shot by someone in a car during a routine stop in a small borough, Chalfont.
But, then the police were like, "Ummmm, this smells like fishes."
Chalfont police officer Jon Cousin went from being a very lucky man who survived a gunshot wound in the chest because of his body armor to being a suspected criminal who allegedly lied to his fellow officers and set off a massive manhunt for a shooting suspect who did not exist.

Cousin is in jail Wednesday on charges of filing false reports to authorities because investigators say the shooting Cousin reported early Monday never occurred. Although there was a bullet found in Cousin's bulletproof vest worn under his uniform, the bullet apparently was not fired while Cousin was wearing the vest.

The reason for his alleged lie so far has not been disclosed.

According to borough officials and court records, Cousin reported being shot to the county 911 communications center at 3:16 a.m. Monday while on routine patrol in Chalfont, a borough of about 4,000 residents located just west of Doylestown and about 35 miles south of Allentown. Cousin said he got out of his vehicle to investigate a suspicious car parked in the Lenape Valley Swim and Tennis Club on Westview Avenue when the passenger got out and shot him in the chest. SOURCE: The Morning Call
Turns out, Cousin didn't have a license plate recorded for the car, which is basic police work and the ballistics from the shooting didn't add up.
He probably just shot the vest as it was on the ground or tied up or something.
So, he's arrested.
Why would someone do this? Notoriety? To get in the paper? To get time off? 
We're giving away Artsquest "Best of Craigslist" tickets!