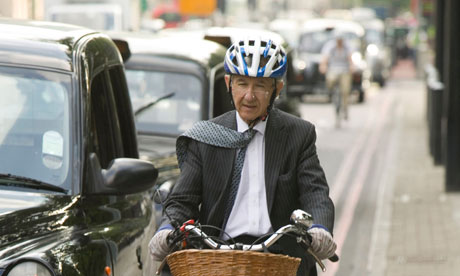 Riding your bicycle across a bridge, on the ROAD part of the bridge, is about as smart as say… walking across a bridge on the road part of the bridge.
Bicyclists can say what they want about deserving to ride on the road and having the same right as vehicles to do so. The bottom line is people can't drive. They don't know what to do when they come up on a cyclist in close quarters and freak the hell out if they see as much as a smidgen of a wiggle from a cyclist's back tire.
So, find some other means to get over the river, at least if you're taking the Fahy Bridge in Bethlehem.
I mean, unless you enjoy having broken bones and possibly dying. But, whatever.
Motorists should avoid the northbound lanes of the Fahy Bridge until around 4 o'clock asBethlehem police investigate a crash involving a vehicle and a bicycle, authorities report.

Police say the crash occurred around 3 p.m. on the Fahy Bridge. It was not clear if anyone was in custody, but police said an ambulance had been called to treat the bicyclist. SOURCE: The Express-Times
This comes the same days as this law went into effect in PA.
A Pennsylvania law slated to go into effect Monday requires drivers to allow a 4-foot berth between their vehicles and bicyclists. The legislation will be tricky, if not impossible, to enforce, according to a Lehigh Valley cycling advocate. 

The law makes Pennsylvania the 20th state to legislate a distance between motorists and bicyclists, but the Keystone State's buffer is a foot larger than any other state. SOURCE: The Express-Times
The problem with the Fahy is that they city had to close down the public walkway and put up concrete barriers on the north traffic lane in order to make a temporary pedestrian walkway. This resulted in a good three to four feet of less space for cars in the lane. So, any bicyclist heading over the bridge can either 1. take the walkway and possibly piss of some pedestrians and not be considered totally cool cyclists by other cyclists and live or 2. take the lane and get hit by a car because people are idiots.
Seriously, don't give me some righteous "We deserve as much as the road as cars" crap, there just isn't room there and people are so impatient they would rather hit a bicyclist then wait so they can properly pass one.