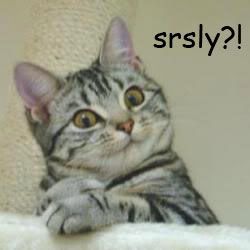 I hate parking tickets. Mostly because you are supposed to pay them.
Back when I was just out of college, I would get parking tickets nearly every day just because I felt as though I was entitled to park wherever I wanted.
I quickly learned that parking tickets have only one rule: Pay them. That's it. You don't get out of parking tickets. No matter if the parking officer was pissed that day and just passing them out like candy or whether someone ripped them off your windshield so you wouldn't even know you had one. It doesn't matter. 
You pay those things or they come back to haunt you in the form of a 1000 % markup sometime a few months later. And then you're like, "Awww crap, i have to pay this." And then you do, because they will straight up send you to jail for that garbage.
I'm not saying the guy in this story was arrested for parking tickets, I'm just saying I have one or two I have to pay and if I'm going to continue assisting people on the street in their times of need, I don't need the popo putting me in the clink because I parked in that handicap baby spot sometime last June.
A 41-year-old man will be cited after police accused him of striking a Phillipsburg grandmother with his car Friday morning at Seventh and Northampton streets in Easton, police said.
 
Police said Fred Lancaster, who has addresses listed in Forks and Palmer townships, was heading south on Seventh Street and turning east onto Northampton Street when he struck Annamarie Criddell, who was walking her 3-year-old granddaughter, police said.
 
Police said Criddell's injuries were minor; she was taken to Easton Hospital for evaluation and treatment. The child was not injured, police said.
Story over, right? That was pretty bad, someone's grandma got hit by a car! 
Wait for it. Wait for it….
A motorcyclist who witnessed the crash, Brian King, stopped to give an account to police, but was arrested when police found he had unspecified warrants out for his arrest in Northampton and Essex counties, police said today. SOURCE: The Express-Times
OH SNAP! Yes, they will check you, too, person-trying-to-help-poor-run-over-grandma.
You are never safe from the Phillipsburg Police Department!
Let this be a lesson to everyone, never help anyone, it just ends up in you going to jail.